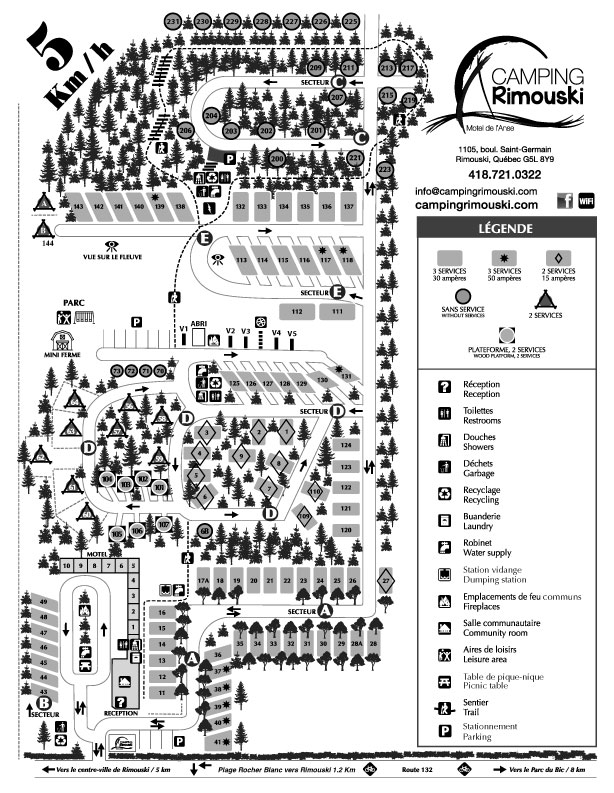 The Campgrounds are made up of 4 separate campsites: 
Sites A & B  are closest to the entrance, near the games room and laundry facilities. A sunny site, and easy to access. For all sizes of RVs. 30-50 amps available.
Site D occupies the middle portion of the grounds. Along with a playground (set apart from the campsite), it has a rustic atmosphere enhanced by a mini-farm and Old West-style wagon. This site has three sections:
Wooded area reserved for tents (with services/on raised wood platforms of grassy lots)
Area reserved for tent-trailers and small Westfalia-type vehicles.
Site E sits on higher ground with a scenic view of the river; several large pull-throughs of 30-50 amps are ideal for large RVs. 
Site C is set back from the road, wooded, and reserved for tents (without services).